How to get a UK Wedding Certificate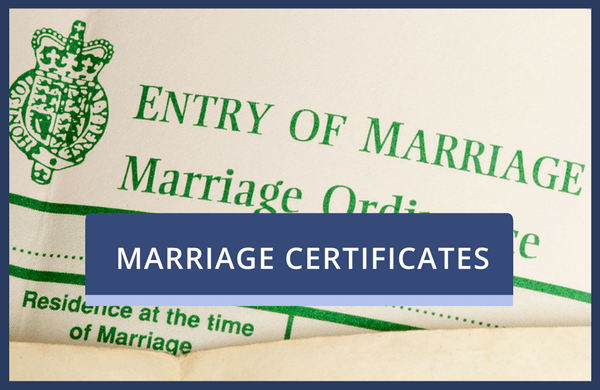 UK Wedding Certificates are required for a number of official purposes. As the only legal document which proves that a marriage took place, these essential certificates state the names of the groom and bride, and when and where they were married.
Why would I need a Wedding Certificate Copy?
Many people lose their wedding certificate over time, and never even think about it until at some point in the future it is asked for to prove identity. For the wife, the wedding certificate is always required to prove their married name, which is frequently requested along with their birth certificate by authorities. Unlike the husband, the wedding certificate is the only document that states the wife's married name.
Regretfully, if the marriage breaks down and the husband and wife wish to file for a divorce, both the husband and wife will need a copy of their wedding certificate to submit with their divorce papers. As many couples only have a single copy, a duplicate wedding certificate will be needed.
Where can I get a Duplicate Wedding Certificate?
There are only two places where a duplicate wedding certificate can be obtained. Either from the church or registrar that conducted the marriage in the first place, or as a re-issue from the central archives. If you are local to the church or registry office, you can contact them to try to obtain a duplicate. Otherwise you can order a wedding certificate online or by phone for delivery anywhere in the world.
Can I order a Wedding Certificate for someone else?
Under UK law, wedding certificates are classified as public records, which means that anyone is entitled to order a copy of any certificate. This can be useful if you are assisting a friend obtain a copy, or for family history research if you are looking for the marriage lines to further your research.
For further information, please call one of our advisers on +44 (0) 330 088 1142.