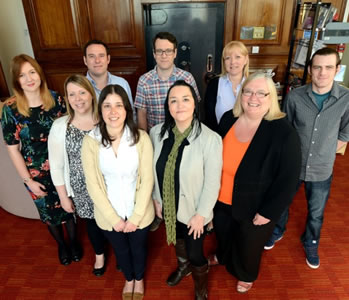 Vital Certificates is a specialist organisation (founded in 2005) that offers official certificate, legalisation and visa services to UK and overseas customers. Think of us as your 'Safe Pair of Hands In The UK'.
All documents issued are produced by an authorised department of the UK government and as such are GUARANTEED to be accepted for all legal and research purposes. Check out our Service Guarantee here.
Our specialist team of research and legalisation experts are based in the UK and will offer you guidance, help and advice no matter what your needs. Working with international clients all the time we have the experience to help you no matter where you are in the world.
We offer you a great range of international delivery options, in fact more than any other organisation. Before sending your documentation we offer an unique 'Scan & Send' option which provides you with a scanned copy of the document by email. This in some cases will be sufficient for your official requirements.
We also offer attestation services to enable British-issued certificates to be recognised and used by overseas government departments and employers. For those that require it, we can arrange for a new or existing certificate to be translated to or from English.
Vital Certificates Ltd is a registered company under the UK Data Protection Act (1998). This means that we will always protect your information and never use it for marketing purposes without getting your permission first.
For over 10 years we have been helping clients like you with their specific requirements. Our services are always carried out quickly and professionally.
We pride ourselves in the work that we do and ensure that we process orders as quickly as possible to enable you to get what you need, when you need it by.
To summarise, we are a friendly, professional and customer-dedicated team that are waiting for your call NOW on +44 (0) 330 088 1142.