How to update your name on your driving licence with a Deed Poll
If you intend to make a change of name by Deed Poll, you will need to update your driving licence if you have one. You can do this simply by completing the necessary D1 form and posting this, along with an original copy of your signed Deed Poll, to the DVLA. You can pick up a D1 form from your local Post Office, or request one online through the government portal here.
Updating your driving licence with the DVLA is a free service and can be done in a few simple steps. Before you can apply for the change however, you need to request your Deed Poll, which you can do with Vital Certificates online in under 10 minutes!
Read on to find out how you can make the change, what you need to do afterwards and find the answer to many common questions.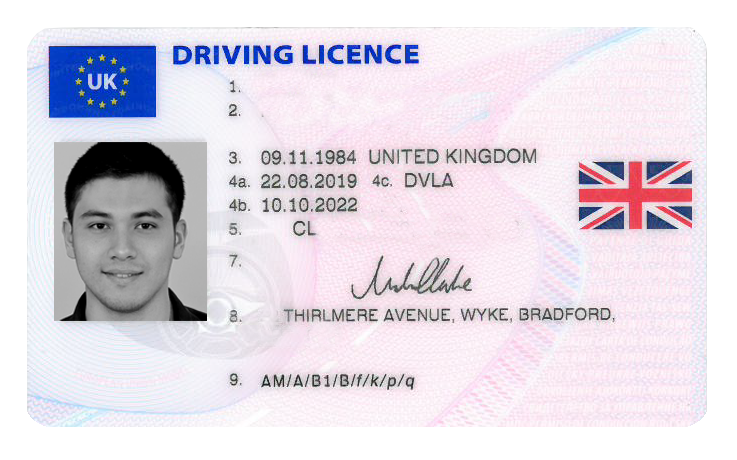 Change your name in 3 simple steps
Request your Deed Poll certificate online
Sign it together with your 2 witnesses
Use your Deed Poll to update your driving licence
You can have your Deed Poll application completed in under 10 minutes. Our specialists will check over your details and prepare, bind and seal your Deed Poll for you and post it out to you. Once you receive your Deed in the post, you can then send it to the DVLA with a completed D1 form, which you can pick up from your local post office.
Who can change their name with a Deed Poll?
Firstly, you need to make sure you meet certain requirements in order to change your name:
You're an individual aged 16 or over
You're a British national
You're of sound mind to make the decision of changing your name
If you have just got married, or divorced, and you have your marriage certificate or Decree Absolute, you can use these to update your name on your driving licence instead of a Deed Poll. This is providing you are using your new name as it's written on your certificate, and not double-barelling or using a different name other than your married/maiden name.
If you're not a British National, but you're a British Citizen living in the UK, you may still be able to apply for a UK Deed Poll. You will need to contact the Embassy of your native country to ensure they will accept a UK-issued Deed Poll to update any official ID, such as a non-UK passport, through them.
Who will accept my deed poll?
We guarantee 100% acceptance for any Deed Poll issued by Vital Certificates, provided it's been completed and witnessed correctly once you receive it. This includes the DVLA, insurers, HM Passport Office, employers, utility companies, banks, education institutions and anywhere else you need to update your details. We provide an easy-to-follow guide with every Deed Poll order to help you complete the document correctly and if you still need support, our team is always here to help.
Will the DVLA accept an unenrolled Deed Poll?
Yes, they will. It's not necessary to have your Deed Poll enrolled in order to update your driving licence, your passport or any other official ID. Having an unenrolled Deed Poll is sufficient to make all of these changes, and any Deed issues by Vital Certificates is guaranteed to be accepted for these purposes.
Who can witness a Deed Poll?
You will need to have 2 witnesses present with you when you're signing your Deed Poll, who will need to counter-sign with you. These witnesses much meet the following criteria:
be over 18 years old
know who you are
not be a relative or someone you live with
Why
choose

Vital Certificates?
100% Acceptance Guarantee
We guarantee your Deed Poll will be accepted by the DVLA.
Professionally Prepared
Bound and sealed on high quality stock by our specialists.
Fast Certificate Preparation
We check and prepare your Deed quickly, before posting it out to you.
Ongoing Support
We email you a easy to follow guide when you place your order on how to use your Deed Poll.
Knowledgable Staff
Our team were established in 2006 and have years of experience in document preparation.
Easy Ordering
Fast and simple ordering process; request your Deed Poll in as little as 10 minutes!
Still got questions?
You can either get in touch with our friendly team of specialists who will be able to assist you, or you can read our comprehensive Frequently Asked Questions. Whatever you need, we're here to help!
If you're not sure whether you need a Deed Poll, or want to know more about the process, read our FAQs.
Read FAQs
If you still have questions and you'd rather speak to a real person, we get it. Our friendly team is here to help today.
Get In Touch