How to Change a Child's Name in the UK
Quick. Simple. 100%
Guaranteed.
If you're in the UK and wish to change your child's name, whatever the reason, there are several ways this can be completed. You may or may not require a Deed Poll, dependant on your circumstances and who holds parental rights (PR) for the child. You can find helpful information below which will give you an idea as to how the name change can be achieved, and if you do require a Deed Poll, we can help.
We provide fully guaranteed Child Deed Polls which will be accepted by all companies and organisations within England and Wales, as well as an easy to follow support guide which will help you get the Deed Poll completed and ready to be used. It also answers lots of other questions you may have about how to go about requesting your Child's details to be updated on their records.
Child's Name Change For Just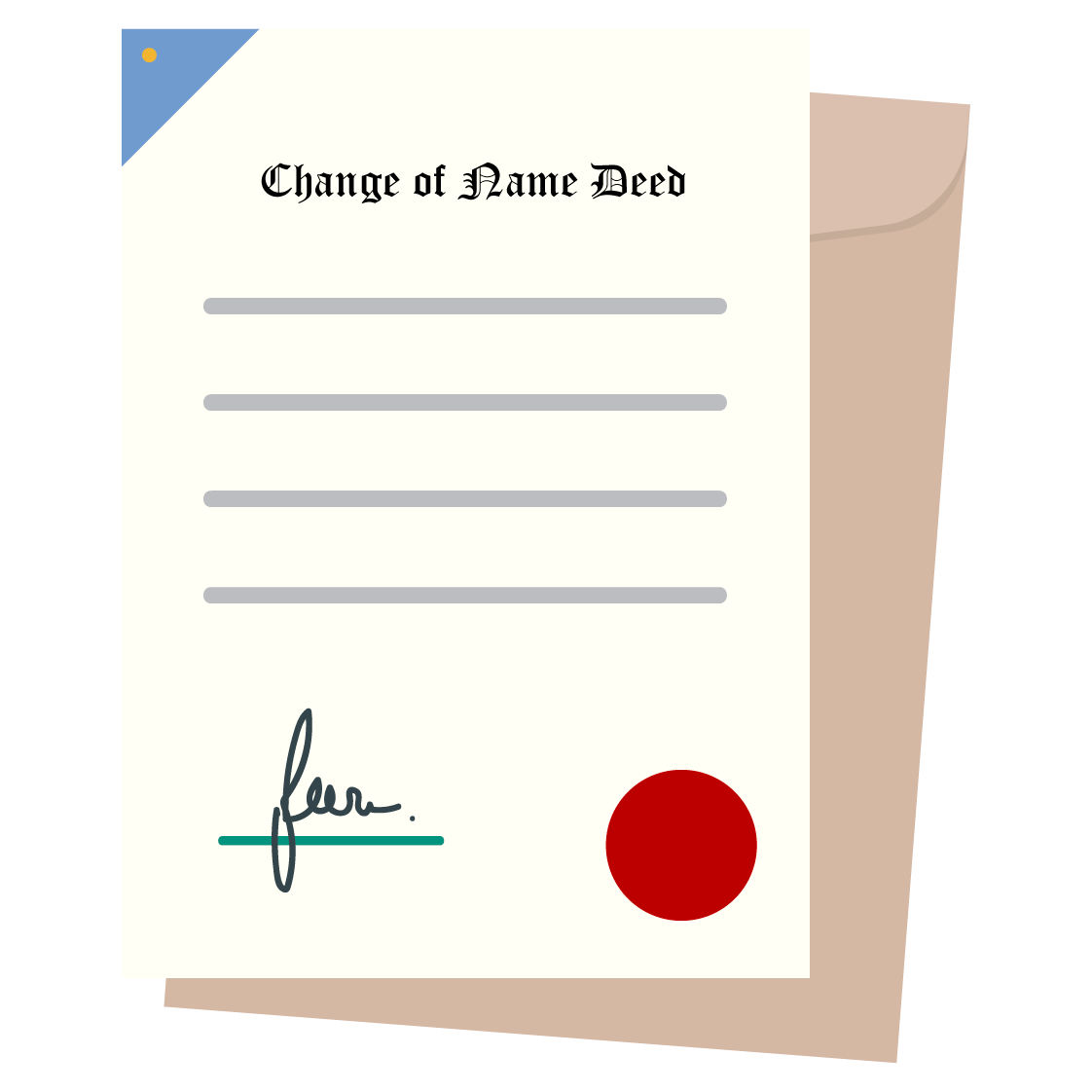 £25.00
+VAT and delivery
Changing a child's name who has been adopted
If you have adopted a child and changed their surname to match your family surname, the only documentation you need to legally change their name on any ID or records is their adoption certificate. The child will use this as their official ID for all other purposes, as this will supercede their original birth certificate.
If you wish to change their forename as well as their surname, this will require a Deed Poll and can not be done as part of the adoption process.
Changing a child's surname without a legal adoption
Some families decide to change any children's surnames when they blend two households together, so all of the step-siblings carry the same surname. This is perfectly acceptable without the need for a legal adoption, you can simply apply for a Deed Poll, provided all individuals who hold parental rights (PR) for each child consent to the change.
What is parental responsibility?
If a child is under the age of 16, everyone who holds parental responsibility (PR) must give consent for a name change to happen. Establishing who has PR is important, as any changes made without the correct consent will not be legally binding and can be contested.
Those who have PR will need to sign the Deed Poll and be named in the supporting letter of consent which must be presented with a child's Deed Poll in order to be accepted. If for any reason someone who holds parental consent refuses to give their permission, you can apply for a Specific Issue Order from the court to make the change.
How do I know who has legal parental responsibility?
Legal PR is not always as straightforward or as obvious to determine as people imagine. In order to figure out who holds responsibility when it comes to changing a child's name, read our FAQs here.
Who will accept my deed poll?
We guarantee 100% acceptance for any Deed Poll issued by Vital Certificates, provided it's been completed and witnessed correctly once you receive it. This includes the DVLA, insurers, HM Passport Office, employers, utility companies, banks, education institutions and anywhere else you need to update your details. We provide an easy-to-follow guide with every Deed Poll order to help you complete the document correctly and if you still need support, our team is always here to help.
Ready to make the change?
Click below to complete our short form and get your child's new name on it's way to you. You'll receive a professionally bound and sealed Deed Poll which we guarantee will accepted by all government departments, GPs, schools and other UK-based companies.
Why
choose

Vital Certificates?
100% Acceptance Guarantee
We guarantee your Deed Poll will be accepted by all UK companies and organizations.
Professionally Prepared
Bound and sealed on high quality stock by our specialists.
Fast Certificate Preparation
We check and prepare your Deed quickly, before posting it out to you.
Ongoing Support
We email you a easy to follow guide when you place your order on how to use your Deed Poll.
Knowledgable Staff
Our team were established in 2006 and have years of experience in document preparation.
Easy Ordering
Fast and simple ordering process; request your Deed Poll in as little as 10 minutes!
Still got questions?
You can either get in touch with our friendly team of specialists who will be able to assist you, or you can read our comprehensive Frequently Asked Questions. Whatever you need, we're here to help!
If you're not sure whether you need a Deed Poll, or want to know more about the process, read our FAQs.
Read FAQs
If you still have questions and you'd rather speak to a real person, we get it. Our friendly team is here to help today.
Get In Touch
How will this questionnaire help me?
It's important to understand who has parental responsibility (PR) for a child in order to change their name legally in England or Wales. All individuals with PR must give their permission for the change to be made. The rules for Scotland and NI differ.
By answering a few important questions, you can be confident that you're not missing anything major which could cause complications in the future, and mean that your child's Deed Poll will be legally binding.
Click the button below to start the questionnaire.